Hello Newgrounds! For this years Inktober im doing something different, i will be partaking in Subjectively's Apoctober 2023 list instead of a Inktober list made by me like other years have been, hopefully this year im not gonna fall off as hard as i did last year! Yikes!
The list: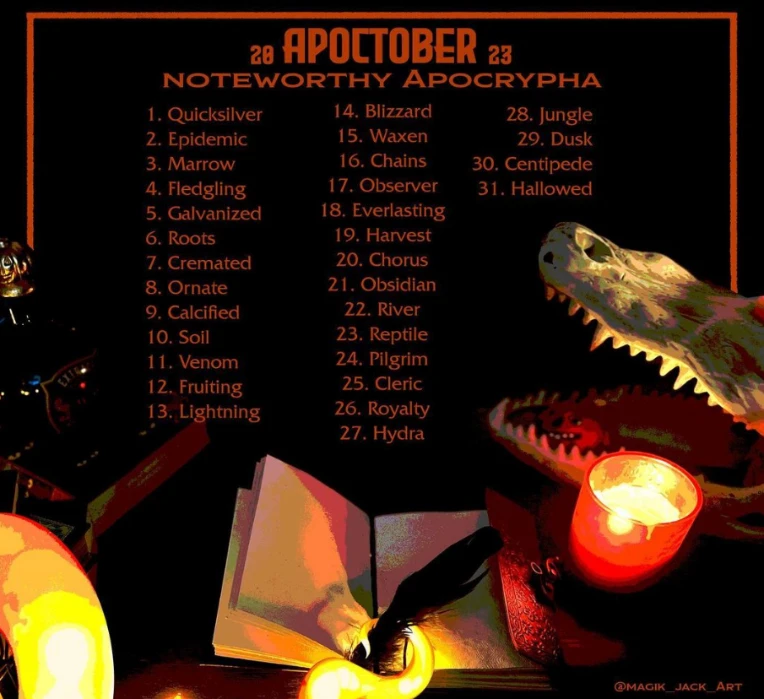 (For better quality and also checking out the creator of said list check out Jack's Instagram post!)
Have a very spooky month all!